Valve and Seat: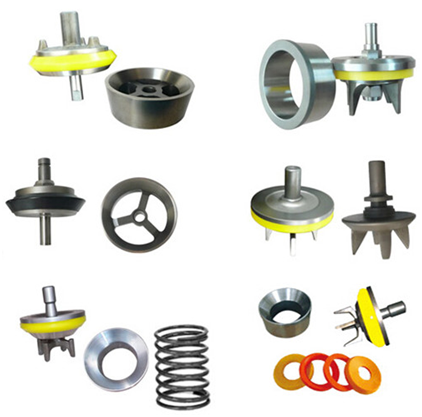 The volumetric efficiency is strongly influenced by the condition of the valves. This means that regular inspection is a necessity if the efficiency is to be kept optimal.After inspection, the valves should always be returned to the seat from which they came. Valves and seats tend to wear together with matching wear patterns. They will give longer service if they are kept together.
After renewing a seat the valve should always be replaced. The valve is equipped with fins or a guide pin to ensure good alignment in the seat. A valve spring helps to close the valve.
Most of the valve seats are tapered on the outside to fit tightly into the pump body. It is essential that the mating faces are thoroughly cleaned, as improper seating could lead to a washout in the body (Drill Pipe Washouts) which could spoil the entire fluid end.
Valve and seat are made of forged alloy steel with deep carburized wear surface. We can supply a full range of valves and seats which include full open valve and seat, 3 web / 4 web design valve and seat.
⑴ Full Open Mud Pump Valves & Seats
The valve comes with full open seat features four guide wings. They are either inertia welded to the valve body or uniformly forged with valve body. The urethane insert can be easily snapped on.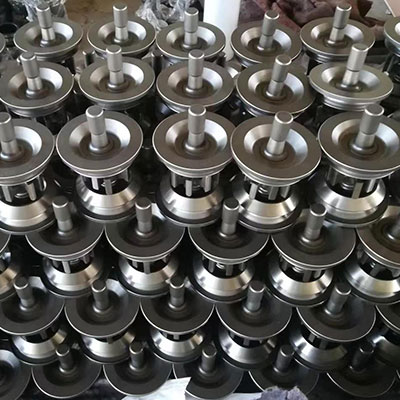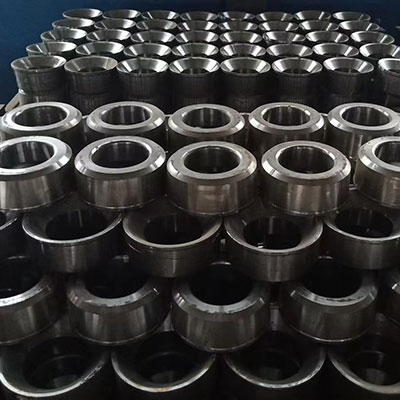 ⑵ Southwest ND Style Valve
The ND (Roughneck Style) Valve is a full open type valve that is fullyinterchangeable with Roughneck valves and seats. The full open design ofthe seat promotes even loading of the seat deck in the fluid end module. Thisvalve is available with a standard polyurethane insert or a hightemperature insert.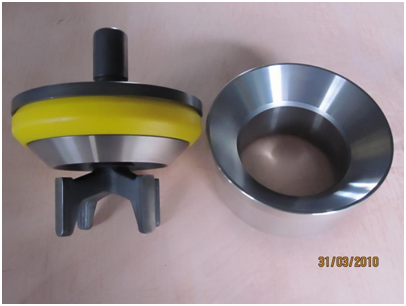 ⑶ Bonded Valve
The bonded valve has replaced the slip-oninsert to provide a tighter fit. This design is permanentlybonded to the valve body. This reduces the tendency forfluids to penetrate between the polyurethane insert and thevalve body; preventing failure. This bonded polyurethaneinsert is also used to minimize shock when the valvecloses. The full open design of this bonded valve providesmaximum fluid flow, and has a longer operation life due to its increased structural strength. This is the result of using a forged solid body instead of a two piece design. This is done to provide durability at high pressures. The large metal- bearing area on the valve seat surface promotes a longer service life.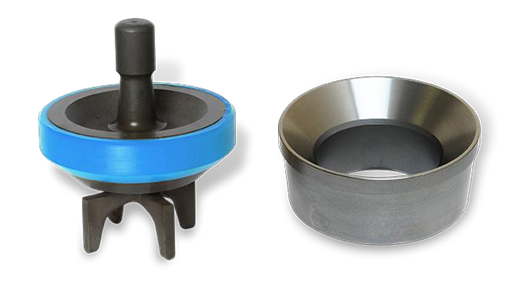 ⑷ Double Angle Valve
The Double Angle Valve is a 3-Web Center Guided Valve System. ThisValve has a replaceable "Snap-In" Insert, available in standard temperature andhigh temperature versions. Oxide coated to fight corrosion while in storage.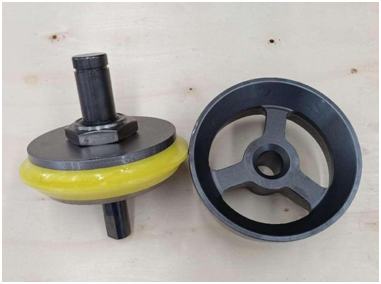 ⑸ Cross Arms/4-Web Valve & Seat
The Cross Arms Valve is a 4-Web Center Guided Valve System. This Valve hasa replaceable Insert that is retained by a screw on plate with hammer lugs. Availablein heavy duty standard temperature and high temperature versions. Oxide coated to fight corrosion while in storage. Available withstandard API seats and "modified" API seats.